Late Winter, 1999 Northern Kentucky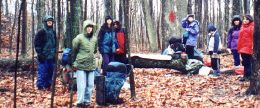 February 28th, 1999:
This picture was taken the first morning after we had spent a night on the trail. It is a cold and muddy day in the hills of eastern Kentucky. We have been walking for about two hours. Everyone is ready to eat a hot breakfast but rain is falling hard. This was the first time a large group of us had been out on trail together in almost a year and a half; this downpour on our first full day was somewhat of a test to see if we could keep our humor; we passed. The red blaze on the tree marks the boundary between private land and the eastern boundary of the Daniel Boone National Forest.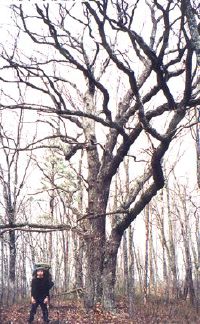 Padma Rigdzin and Chestnut Oak


There are many advantages to hiking these trails in the winter; you usually have thousands of acres of woods to yourself. The trees are bare and you can see the lines of the hills, discovering otherwise unseen cliffs, rockhouses and distant horizons through the woods. There are no ticks, chiggers, black flies, wasps or mosquitoes to annoy you. There is water in every stream bed and other places, most of which will dry up come summer (on the other hand, be prepared to ford swollen creeks). You can carry chocolate bars or margarine. It is easy to stay warm and never difficult to cool down.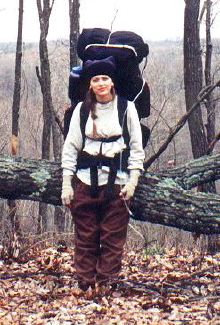 All of this is sacred, and so do not forget. Every dawn as it comes is a holy event, and every day is holy

-White Buffalo Woman according to the visions of Black Elk








Padma Dechen
Featherpack Dewdrop

(Ksana)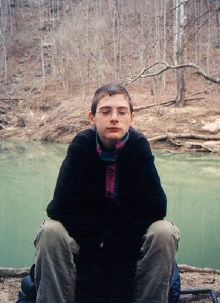 Isa
wishing he were somewhere else
anywhere but here...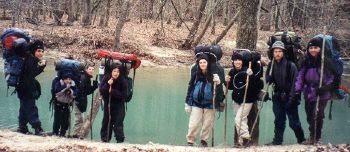 On the sandy banks of Gladie Creek
Chodon, Ksana, Isa, Lizzie, Tenkar, Dechen, Rigdzin, and Getso




Carry me far! Take me where I must go!
Miles away from miles away from every road,
every house, every human voice
or voice of machine,
Through woods I love,
Past lakes where no one is,
Beyond where the footpath ends,
up where mountains glow
and the sky has never been breathed!
-Antler
---
turtle hill ©2000